Progress Report on Restoring the Tarax Show Christmas Pantomimes
20 Feb 2019
Restoration of the Tarax Show Christmas Pantomimes has been moving ahead in fits and starts. My initial focus has been on the final, most technically ambitious of these productions, "Marianne" from 1963. A digital scan of the 16mm kine has been stabilised to remove jitter and has been treated for removal of dust marks. The soundtrack is currently being repaired and restored, so making this available for your enjoyment is getting closer.
For those of you who are technically inclined, a very detailed account of the restoration process so far can be found on the Film Restoration Blog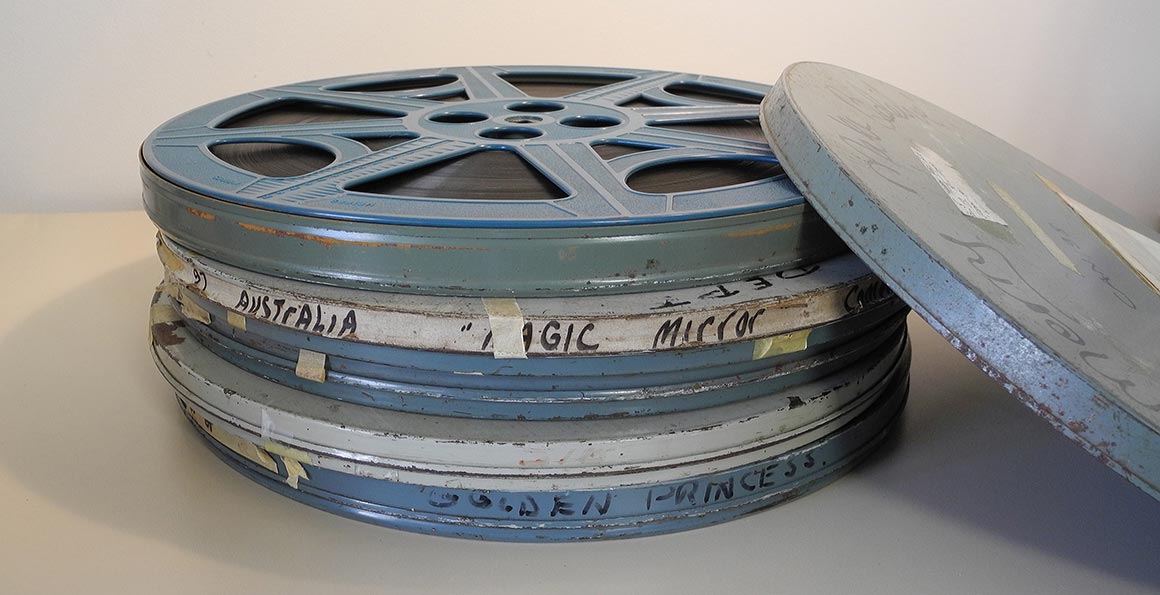 The stack of film cans in the photo contains 16mm kines of the following Tarax Show Christmas Pantomimes:
| Year | Title |
| --- | --- |
| 1958 | Sleigh Bells |
| 1959 | Merry Make-Believe |
| 1961 | The Magic Mirror |
| 1962 | The Golden Princess |
| 1963 | Marianne |
Anyone interested in assisting with or financially supporting the digital restoration of these productions should contact me at paul@tdgq.com.au.