Ron Blaskett's Life Celebrated
10 May 2018
Friends, colleagues and fans of Ron Blaskett came together on 4th May 2018 to pay tribute to the enduring career of Ron Blaskett, who passed away in April 2018 one day after his 96th birthday.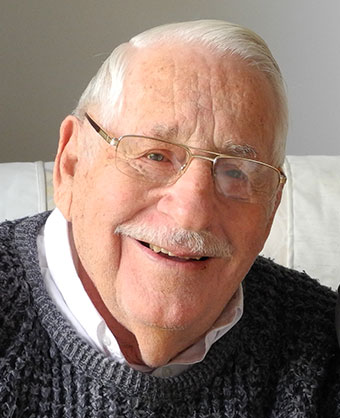 Although Ron had a professional career lasting 75 years, he is mostly remembered for his television work on GTV9 Melbourne, which was the focus of many of the reminiscences. Speakers included ex-GTV9 personalities Philip Brady and Susan-Gaye Anderson, and ventriloquist and collector Col Williams.
There was acknowledgement of Ron's brilliance as a ventriloquist who was not only technically adept, but who could create characters who were alive. (It's true — even to this day I still think of Gerry Gee as a real person with his own distinctive personality.)
Speakers also recognised Ron's personal qualities of enthusiasm, optimism, kindness and generosity, amongst others. His older son, Ronald Jr, spoke about how Ron was a very supportive and loving father.
Present at the service were Ron's brother Max, his two sons, Ronald and Peter, his three granddaughters and his great-granddaughter.
Ron was one of those people who I feel privileged to have known and the service provided a reminder of how he enriched the lives of many people.